This past weekend was the ARRL November Sweepstakes (phone) and it was a pretty good weekend the contest. I should have put more effort into the contest, but I did not do half bad. Below is the map of the sections that I made contact with.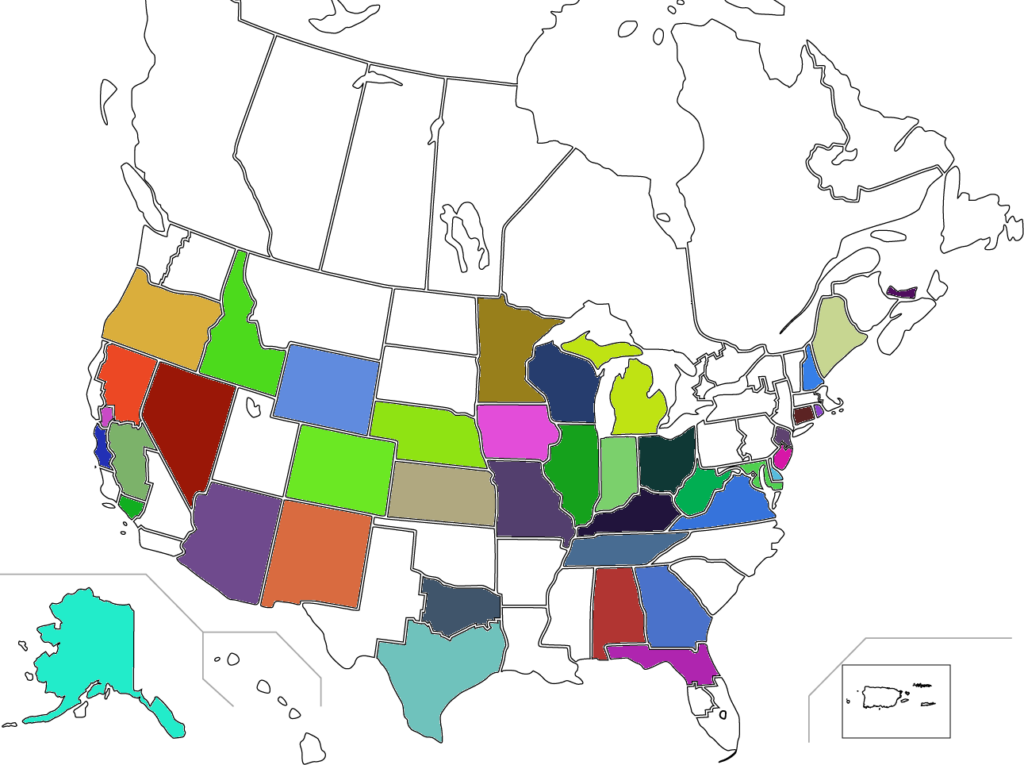 Certainly this does seem to be the best that I have ever done during the November Sweepstakes. I have not really kept track of my past contests that much. For the past year I have been archiving my contact logs for contests and I will make another posting that will detail what I do to archive my logs later.
The interesting thing that I took note of this past weekend was that I think this is the first time that I have ever made contact with Maine or New Hampshire. I even had a contact on Prince Edwards Island!
This was the first real contest (other than Field Day) on the EFHW-8010 antenna. So I don't know if it is a matter of using the end fed antenna in a semi-inverted vee over my house or if it really is that the solar cycle is getting better. I suspect that it is the solar cycle.
I was not really expecting to have a clean sweep of the contest (contact all 84 ARRL sections), but I really think that I make more section contacts than any prior year. So I think that will be my goal for next year. By then hopefully the solar cycle is in full gear and I will be able to hit all the sections.
73.